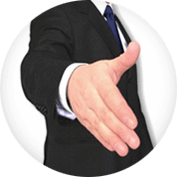 We appreciate the fact that our employees are associated with us your professional future, which is best evidenced by a very low turnover among our staff. We give our employees a sense of stability and security and development, and a clear and transparent responsibilities guaranteed conflict-free workflow.
At RYWAL-RHC can find employment of a person well prepared essentially having characteristics such as creativity and commitment, openness, flexibility, honesty and teamwork.
The newly hired employee, depending on the position of the male undergoing training programs for employees, allowing both to increase professional qualifications by enriching their professional knowledge and improve practical skills. Courses are tailored to the needs of workers and take the form of individual or group training.
Candidates are elected in accordance with the applicable procedure in our company, which includes interviews and tests tailored to the position.