Z uwagi na rozprzestrzeniające się ostatnio epidemie światowe warto zadbać prewencyjnie o swoje bezpieczeństwo w miejscu pracy. Szczególnie wysokie ryzyko powstawania zarazków i bakterii występuje w przemyślę spożywczym, gdzie na co dzień może dochodzić do zagrożeń zakażenia wirusami. Dlatego tak ważna jest dezynfekcja. Dla pewności nie może to być tylko woda, a specjalny roztwór.
---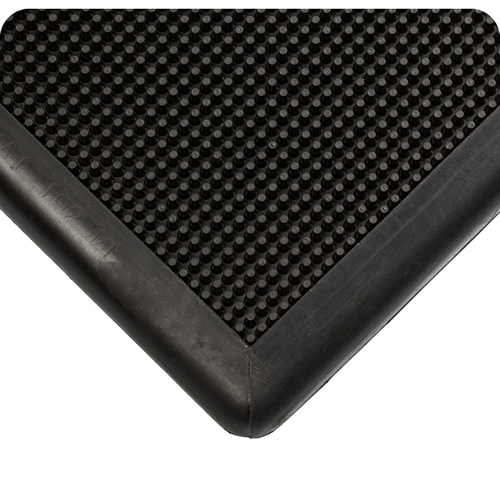 Nasza odpowiedź na walkę z epidemią to mata Footbath
Mata Footbath służy do dezynfekcji obuwia i butów, które zanieczyszczone są najczęstszym powodem rozprzestrzeniania się szkodliwych zarazków i bakterii w zakładach produkujących żywność.
Wchodząc na matę obuwie dezynfekuje się w roztworze. Maty Footbath zapewniają ochronę przed rozprzestrzenianiem się chorobotwórczych bakterii i zarazków.
Odporna chemicznie na popularne roztwory dezynfekujące.
Głębokość 13 mm.
Pojemność do 3,8 litra roztworu.
Idealny do zakładów produkcji żywności oraz miejsc zagrożonych skażeniem biologicznym.
Wymiar: 61 x 81 cm
Cena: 260,00 zł netto/szt.


Skontaktuj się z najbliższym oddziałem RYWAL-RHC
Czy artykuł był dla Ciebie przydatny?